NUBIAN ROSE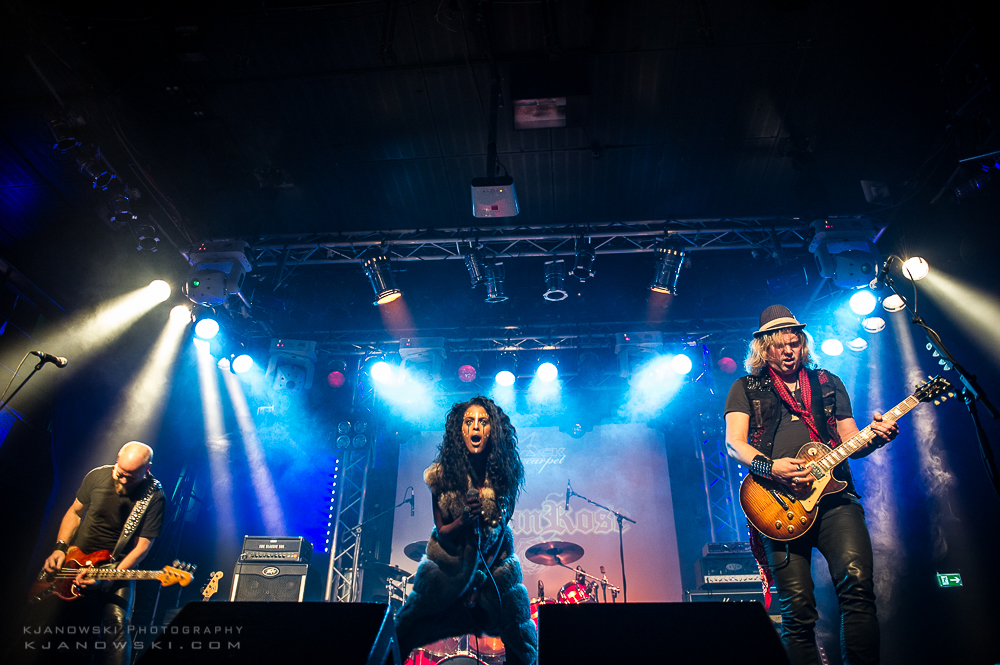 Pic:
Kamil Janowski
NUBIAN ROSE evolves around the magnetic charisma and majestic voice of Sofia Lilja, combined with the unique talent of guitarist ChristerÅkerlund. In combination with powerful guitar riffs and great melodies, they put a new spirit in the classic melodic hard rock.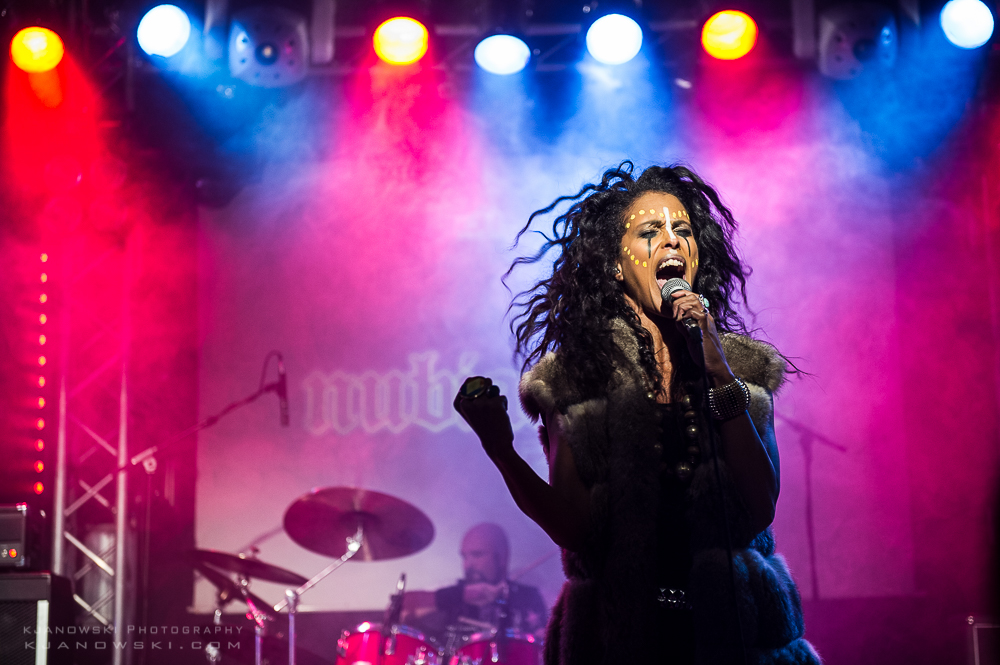 Nubian Rose was founded in 2011. Guitarist ChristerÅkerlund knew he found a unique talent in Sofia Lilja when he first heard her sing. Her powerful voice and charismatic stage presence were something very special and meant for greatness. When they started to write music together they knew they were on to something big and they decided to make an album.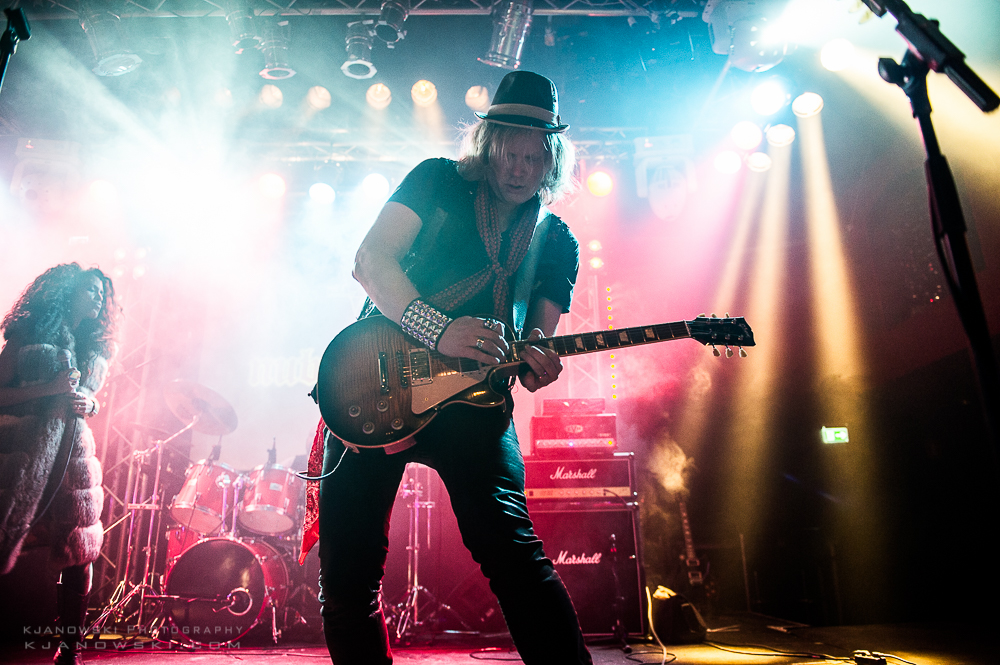 After planning a self-financed, low-key release of their debut album, 'Mountain', in 2012, they were shocked and excited by how the music spread like wildfire worldwide. Within weeks of the Swedish release, they were played on radio stations in the US, the UK, Italy, France and throughout Europe. Rock fans everywhere immediately recognized their hook-filled brand of Hard Rock with tunes such as; 'Ever See Your Face', 'Reckless', 'Mountain' and the outstanding power ballad 'How Am I'. Soon they were featured in great rock magazines such as Classic Rock and the legendary Japanese publication, Burrn!. The reviews were excellent, Classic Rock Magazine(8/10), Powerplay (9/10), Rock Hard (8/10), Burrn! (83%); to name a few of the key publications.
Long before the European release of 'Mountain', NUBIAN ROSE were also booked to play the main stage at the first Hard Rock Hell AOR festival in Rotherham 2013. This was the band's first European show and their appearance was one of the festivals most talked about with Sofia Lilja sporting a Union Jack cat suit for part of the show to mark the event!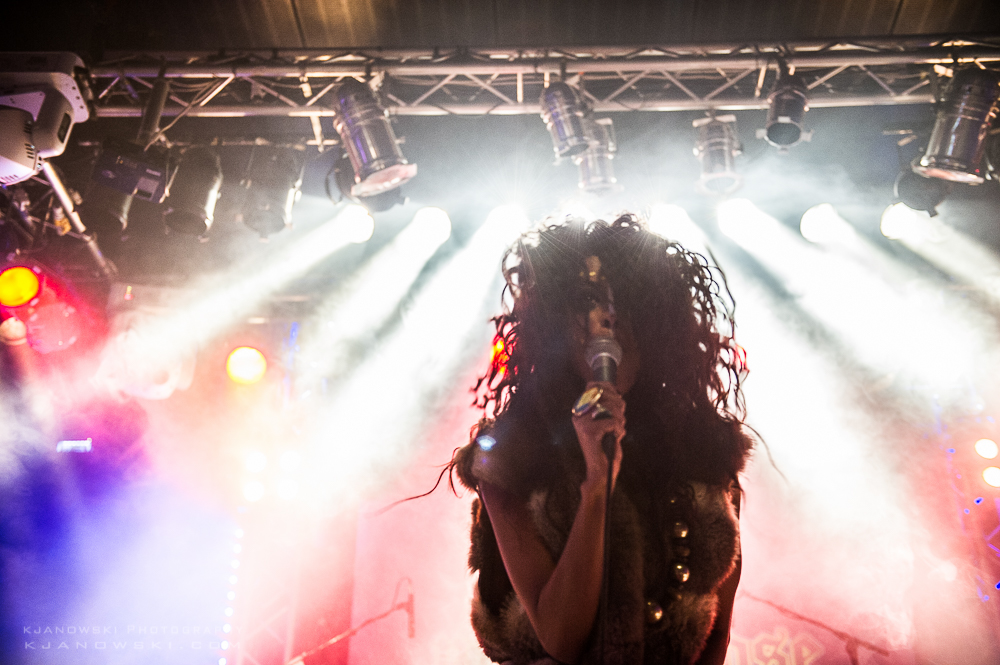 With some changes in the band line-up, Nubian Rose is now back with their sophomore album. It's called Mental Revolution and is clearly a step forward. ChristerÅkerlund has produced it and Swedish superproducer, Tobias Lindell(HEAT, Europe, Hardcore Superstar, Avatar, Mustasch), has once again done the mixing. The production is more edgy and bigger in every way; drums and guitars are dominating together with great melodies.  Christer and Sofia's cooperation as a songwriting duo has deepend and matured. It's obvious that the roots of the Nubian Rose music is coming from the same place as before, but with Mental Revolution they have clearly been taking a big step forward.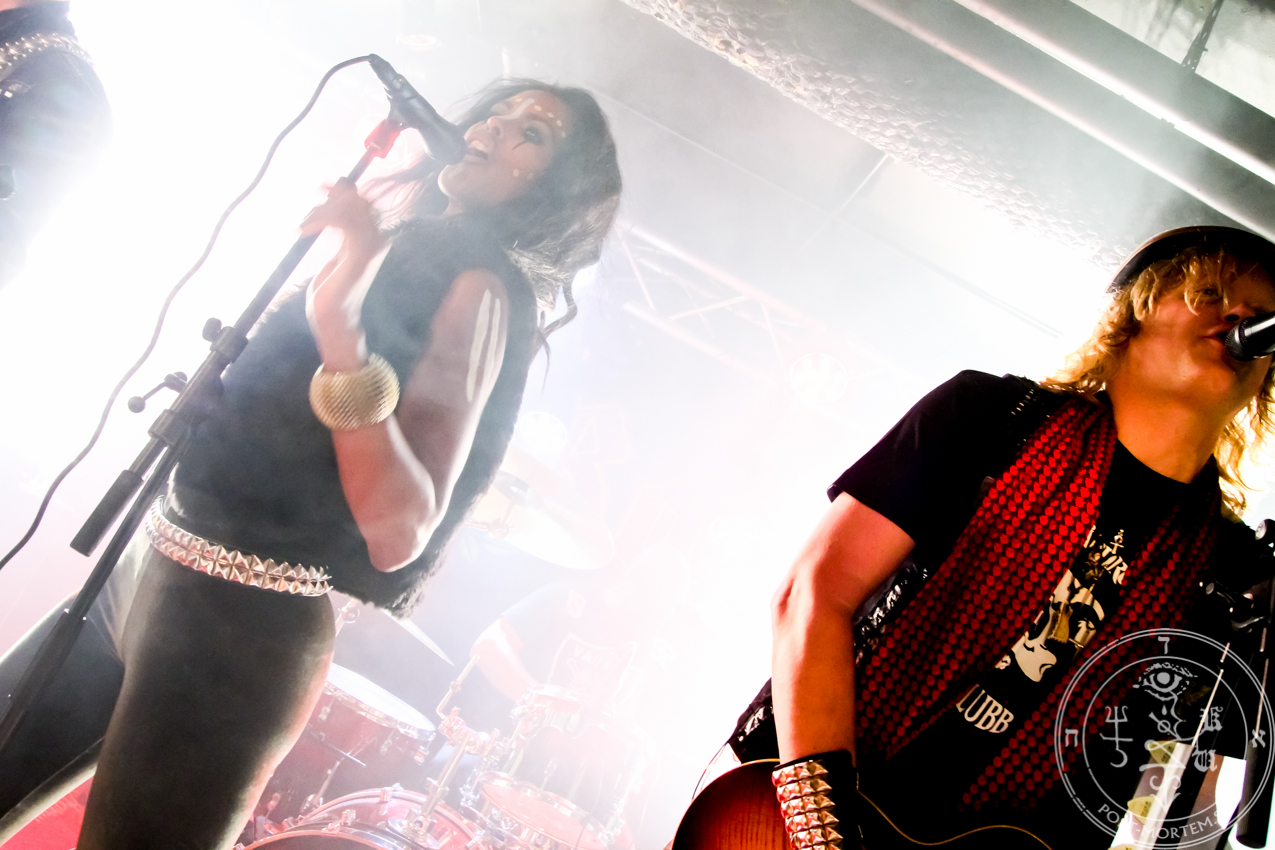 "If the debut was good, then this has been necking steroids since that release" 9/10 POWERPLAY MAGAZINE
"Tears out the speakers" – CLASSIC ROCK MAGAZINE (UK) 9/10
"Rates as the best mainstream Female-Fronted album of recent years" – FIREWORKS MAGZINE (UK)
80% (of 100) – BURRN!! Magazine (Japan)
 
Sofia Lilja Åkerlund / Vox
Christer Åkerlund / Lead guitar
Micke Danielsson / Bass
Thomas Weijnesjö / Drums
Watch
the video BREAK OUT