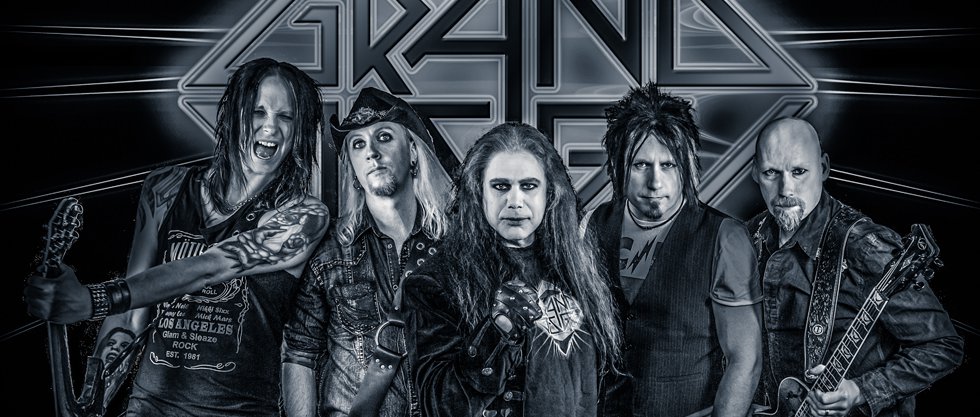 Grand Design was formed in 2006 by singer/producer Pelle Saether, and the band's first 1st album "Time Elevation" was released by AOR Heaven in October 2009. The album featured guest spots from guitarists Janne Stark and Tommy Denander. The release gained massive success and was awarded 'best album' and 'best song' by BeRockRadio and received numerous top 10 positions for "best album 2009". Several concerts, including the prestigious FireFest in Nottingham, UK proved that Grand Design also deliver live. Pelle Saether comments: "Since we all love Def Leppard, it will always be an influence we use to spice things up."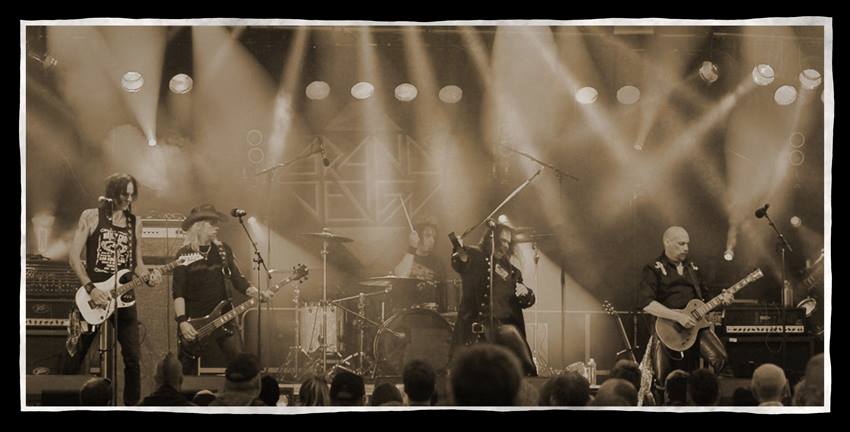 Two years later, it was time for Grand Design's second album – "Idolizer". Pelle says: "We knew we had found a formula to make an 80's rock record work in the 21st century – so why change it?" With new anthems like "Get On With Action", "OughtoGraph" and "Your Love's A Runaway", "Idolizer" followed up the fans expectations. Grand Design again proved that the songs and sound of 80's rock belong in your players and on the big stages.

In 2010 GD played the prestigious festival Firefest in Nottingham UK.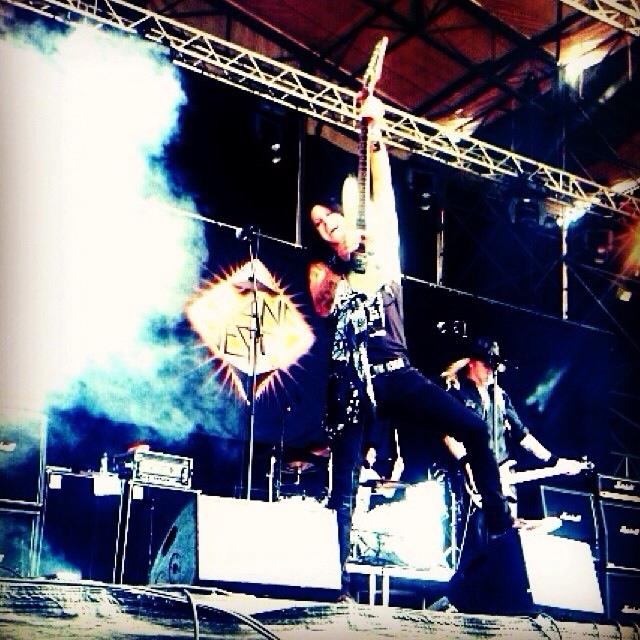 In 2012 the line-up saw singer Pelle Saether and guitarist Dennis Vestman, now flanked by guitarist Janne Stark (Constancia, Overdrive etc), bassist Mats Vassfjord (Chris Laney Band, Scaar) and drummer Peter Hermansson (Talisman, John Norum, 220 Volt). The band continued playing shows and festivals, building a solid following.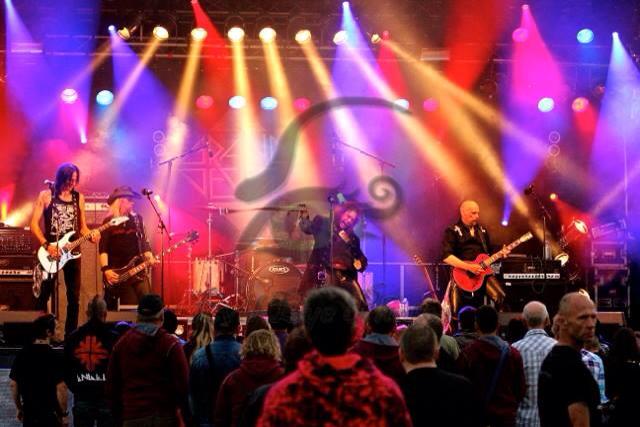 Early 2013 the band recorded two new songs, featuring guest singer Susie Päivärinta (of Lili & Susie), of which the song "Baby It's You" (Promises cover) was released as a digital only single and video in June 2013. The band also welcomed new drummer Magnus Ulfstedt (Eclipse, Jimi Jamison, Talisman, Lion's Share etc), who made his debut in the video. The band also performed at festivals such as Skogsröjet and Rock Out Wild.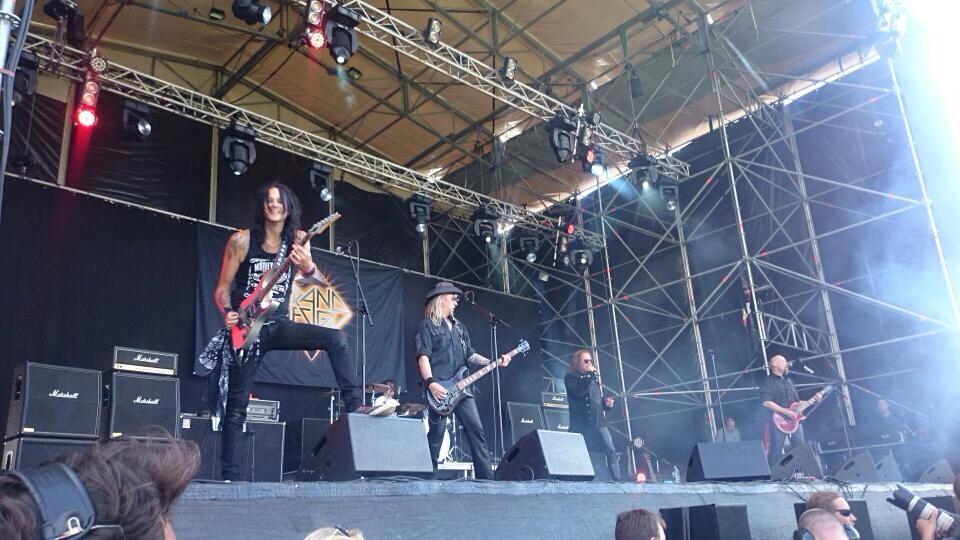 Early 2014 Grand Design started working on the third album, and we are now proud to present the band's third outing:Thrill Of The Night. This album has definitely taken the band to a whole new level, musically, songwise and regarding production. The album "Thrill of The Night" was awarded by RockEyez best album 2014. Grand Design is the only band winning best album twice (2011 and 2014). "Thrill Of The Night" also marks the first Japan release for the band, which also will feature two bonus tracks: "Baby It's You" and a cover of Vixen's "Fallen Hero". Both previously unreleased.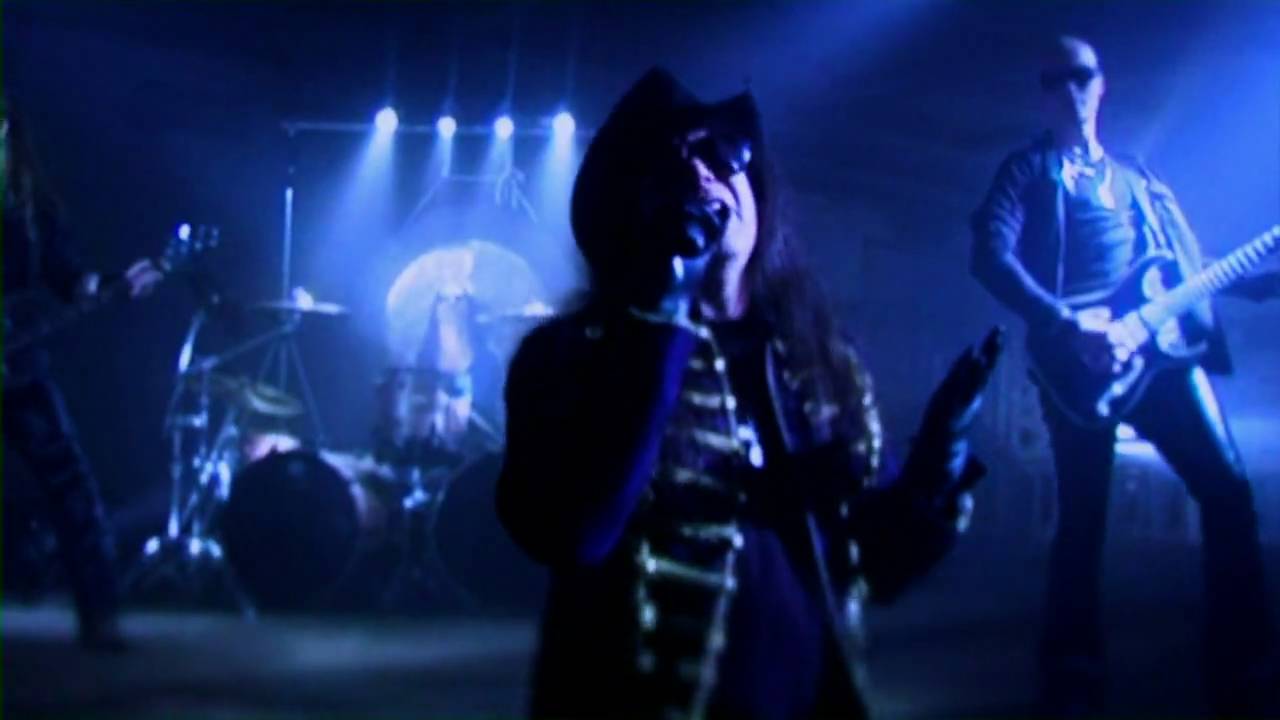 The band is packed with potential hits and choruses that you will wake up in the middle of the night singing! Sorry about that, but that's how it is. From the opening chords of U Got Me Good, followed by the anthem rocker "Rawk 'N' Roll Heart Attack", to up-tempo rocker "10 Outta 10" and the big epic balladry of "When The Greatest Love Of All Kicks In". This time the band has also had some outside help in the song writing, where melodic rock icon Erik Mårtensson (Eclipse, W.E.T) has co-written the hit style "Who's Gonna Rawk U Right" and "You're The Only One".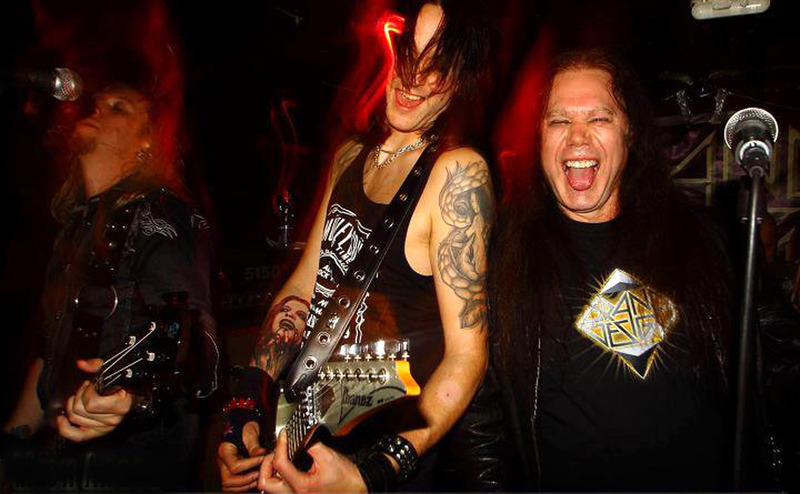 The production, again by singer Pelle Saether, is big, ballsy yet ambient enough to probably make even John "Mutt" Lange proud.

In summer 2014 GD played at Väsby Rockfestival in Stockholm Sweden. A festival that have become the latest "talk of the town" because of the great lineup of melodic rockers. 

 The crusade continued overseas at Melodic Rock Fest in Chicago, Illinois USA in October 2014. We are now in the year of 2015 and

In march GD played the Doctor Metal Fest VII in Barcelona, Spain together with great Swedish acts like Kee Marcello and Dynazty.
Pelle Saether : Vox
Dennis Vestman : Guitar / Backing vox
Janne Stark : Guitar / Backing vox
Mats Vassfjord : Bass / Backing vox
Magnus Ulfstedt : Drums / Backing vox
 
Listen to Grand Design

HERE